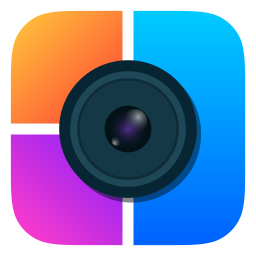 TRY CLASSI4U'S PHOTO COLLAGE EDITOR APP
Japanese Job Hiring in Cebu Japanese Service Desk Management
Cebu City, Cebu
- 08 May, 2020
J-K Network Services

Full Time
Description
Company Profile
One of the Top BPO Company in the Philippines located in Manila and Cebu City. This consulting company is known to provide customer service to companies around the world.

Position: Japanese Service Desk Management
Industry: BPO
Salary: P 60,000- P 100,000 (salary depends on skills and proficiency)
Schedule: Dayshift
Location: Cebu

Benefits:
Good ambiance environment
Retirement and Purchase Plan
With additional allowance
Flexible working arrangements
HMO and Life Insurance
Leave Credits

Requirements:
Filipino who can speak, read, and write Japanese
JLPT N1, N2 N3 Passer or Level
Graduate/undergraduate of any degree
NO related work experience needed
Open for Fresh graduate
Open to applicants located inside and outside the Philippines

Responsibilities:
Translating technical/IT terms in Japanese to English or vice versa
Act as the ongoing interface between the client and the system or application.
Responsible to check a client issue/inquiries
Will interpret and provide resolution based on product knowledge.
Manages the risk of operating the service
Coordinates communication among support staff and systems staff

Apply now!

OUR SERVICE IS FOR FREE AND THIS IS FOR DIRECT HIRING!

For interested applicants, please send your resume to japaneseprofession[at]gmail.com

For more inquiries, please feel free to contact us through these contact numbers and look for Ms. Yuna:
GLOBE/VIBER: 0917-638-1854
SUN: 0932-213-3275
LANDLINE: (02) 8245 2829
SKYPE: live: jknetworkjobs
LINE ID: j-k_jpteam

CONNECT WITH US THROUGH OUR SOCIAL MEDIA ACCOUNTS!
FB: [at]JKjpnopenings | LinkedIn: JK_JPN Openings | Twitter: [at]jkjapanesejobs | Youtube: J-K Network Services | Instagram: [at]JKjpnopenings


Customer Service Related Jobs:
Japanese Customer Service Representative (Cavite)
Japanese Airline Account Associate (Pampanga)
Japanese Online Casino Dealer (Makati)
Japanese Customer Coordinator (Makati)
Japanese Booking Specialist (EDSA-Mandaluyong)
Japanese Client Reservation Officer (Makati)
Japanese Airline Account Associate (BGC, Taguig)
Japanese Email and Chat Support for RPG/Video Games (Ortigas, Pasig)
Japanese Healthcare Account Associate (Taguig)

IT & TECHNICAL Jobs:
Japanese Software Developer (Makati)
Japanese Software Tester (Makati)
Japanese Programmers/Service Engineer (Taguig/Cebu)
Japanese Quality Assurance Analyst (BGC, Taguig City)
Japanese Web Production Specialist (Makati)
Japanese Service Desk Management (Cebu)
Japanese IT Staff (Cebu)
Japanese Skilled Project Coordinator/Bridge System Engineer (Cebu)
Japanese Sr Apps Systems Engineer (Cebu)
Japanese Speaking Java Developer (Cebu)
Japanese Service Desk Agents (Cebu)

Managerial Jobs:
Japanese Operations Manager (Ortigas, Pasig)
Japanese IT Manager (Ortigas, Pasig)
Japanese Project Manager (Makati)
Japanese Operations Team Leader (Cebu)
Japanese Service Delivery Manager (Cebu/Taguig)
Japanese Service Desk Operations Manager (Cebu/Taguig)

We will be waiting for your application! Thank you so much and have a great day!
Related ads